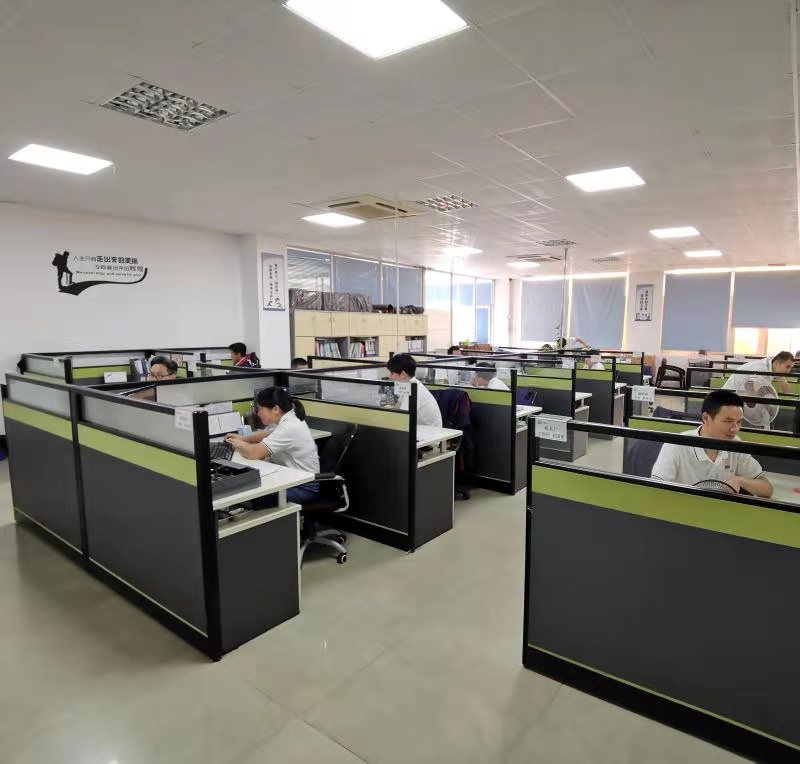 In 1962 our founder Mr. Talmage started Mikros Engineering in Minneapolis, MN.
His goal was simple- offer customers injection molding services, using the best available tools made by highly skilled and experienced employees and deliver top notch injection molding products.
Today, our business continues to be a family run operation with Mr. Talmage's two sons operating the company with the same goals now as in 1962.
Milkros has been supplying custom injection molding, insert molding, over-molding, tooling, assemblies, and prototypes to companies throughout the United States, Europe, and Asia. Our 117,000 square foot facility is large enough to handle anything from a soap and sanitizer dispenser to a golf tee marker and much more.
We work with a wide variety of industries and have the experience and tooling to complete different types of products that are used in multiple applications.
Have confidence knowing when you work with Mikros Engineering, an Iso 9001 Certified Company that you are working with a 60-year history of handling the toughest injection molding jobs. You will get products produced and crafted by our team of over 200 employees working 3 shifts to deliver what we say we will do. Mirkos Engineering cares most about our customers and employees and working together we can produce some of the best injection products for customers around the world.
We want to let schools, families, kids and people and partners in the communities in which we work know that Micros Engineering has implemented measures to help prevent the exposure and spread of COVID-19 in meetings and at all our work locations. Micros Engineering is following strict State and CDC guidelines regarding social distancing, proper hand hygiene, necessary sanitizing, and other precautions as we operate our business. If these guidelines change, we will implement them accordingly.
Micros Engineering appreciates the part everyone is playing in helping to prevent the spread of COVID-19. We will continue to monitor any updates or changes to government health guidelines regarding this situation.
Your health, safety, and your confidence in us is something we take very seriously.
If you have any questions, please let us know.
Sincerely,
Micros Engineering
Our company currently has over 40 computer controlled injection molding machines. We replace these every seven years.
By changing equipment, it allows us to keep up with the latest manufacturing techniques and to have high quality and consistent cycles, plus we can keep very tight part tolerances. Our machine sizes have range capabilities of m 45 tons, 1.6 ounces to 750 tons, 138 ounces.
Mikros Engineering specializes in custom design, tooling, and injection/insert molding. Our team of engineering and tooling specialists are staffed by experienced employees using their knowledge along with computer-aided design software to create the products you need the right way every time.
We work with our customers to develop new designs and new tooling. Our engineers will manage your project from tool design through product validation and the final completed product. All designs and drawings are approved and guaranteed by Micros Engineering.
We have the most current measuring equipment technology to ensure that product meets specifications.
We offer 24-hour Mold repair. This helps support our production requirements. With our four thousand square feet on site tool room, we can do quick adjustments and revisions along with maintenance and repressor current tooling. Plus, we partner with over twenty mold making facilities, which ensures more tooling capacity and competitive prices. Having this increased capacity allows us the flexibility to offer all types of tooling, from prototype aluminum molds to high production Class A multi-cavity molds. Preventative mold maintenance and mold verification programs are also part of our ongoing quality assurance program.
Mirkos engineering as an inhouse quality control department. It is charged with monitoring in-process tooling, molding and assembly operations, our quality control dept also collects and prepares product validation data per customer specifications. For each of our customers specifications. Every hour we do checks in our products facility.
Every box is signed-off and inspected by our quality control team.
The Micros Engineering quality control group also works on developing product specific quality control plans, along with training of production and assembly personnel, and we conduct supplier quality assessments, internal system audits and we are investigating and working on an issue that comes up and take corrective actions.
Micros Engineering offers a Just-In-Time warehousing program suited to your companies' release and hold requirements.
Our spacious 75,000 square foot warehouse allows us to maintain consistent inventory for our customers. By having sufficient inventory our customers can obtain products as needed while reducing their lead time and warehouse costs. We will give you the best pricing based on quantity orders and the ability to ship from our warehouse as needed.
Micros Engineering can supply injection molding and tooling around the world. Overseas we have a China Facility that is fully equipped to meet any needs you may have in servicing overseas customers. We can make high quality molds and produce parts locally to serve the Asian market. We can also ship molds and parts from China to the United States. We have over 30 years doing business internationally.